Welcome to The Al fresco Connection, with 17 years of Landscape Design expertise!
Your Outdoor Connection
In Italy, the word 'Al fresco' simply means 'Outdoors'. So when we call ourselves "The Al fresco Connection" we are actually describing what it is we do: Connect people with their own Great Outdoors.
From our first 60-90 minute design consultation at your home, it's all about fostering great communication from the very start. Our goal is to learn your desires and objectives and also to share with you design expertise based on 17 years in the Landscape Design Business.
From there, if you desire a drafted landscape design package, we can explain the customized design process as well as the fee schedule based on the size and scope of your project.
Essentially, we are here to assist you for as much (or as little) as you need. From simple Garden Coaching to fully drafted hardscape and planting plans, or even recommendations for an installer for your project, we are here to make your landscape aspirations a reality.
Why utilize a Landscape Design?
We all know landscape mistakes are disappointing and expensive. You don't want plant material that grows bigger than it's space, is much more difficult to care for than you thought, or doesn't survive due to weather or sun/shade conditions.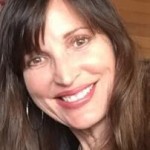 Similarly, you don't want to pave a patio, build a deck, or put up a wall that is not cohesive with the rest of your landscape elements, and makes you wish you had done it differently after it's too late.
Your solution is a drafted landscape design where your spaces are carefully planned out by a seasoned expert and artistically fit together, each element cohesive with its counterparts. 
This process will be tailored around your input and your objectives and personify you in your landscape, but will have the advantage of 17 years of expertise on your side every step of the way.